Affordable, Elegant Countertops.
 Promotional Pricing.
 The Stone Company Difference.
The Stone Company continues to make beautiful, custom granite and quartz countertops available at the lowest possible price with our $1,799 granite countertop special.
Our customers can get up to 40 sq. feet of any Level 1 granite or quartz installed for one low price!
 Combined with our promotional payment options – The Stone Company customers can get new kitchen countertops for traditional installment loan payments as low as $42.00 per month!
The Stone Company — $1,799.00 Countertop Special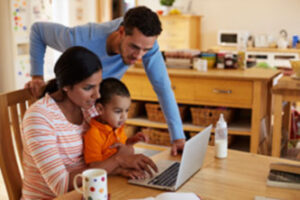 Up to 40 Square Feet of any Basic Level (Level 1) 3 cm Granite or Quartz
Customers qualify for the $1,799 promotion at 40 Square Feet
Includes 3 basic edge profile options (Eased, ¼ Bevel, or Half Bullnose); edging upgrades are
available for additional cost.
Includes all Radius Options, no matter what size or shape!
Add-on / Upgrades:
 Sink & Faucet promotion packages
 Removal/disposal reconnect services
 Tile installation services
 Protection Plan
 Upgraded edge profiles
Additional charges for:
 Sink Cut-Out, polish, and mounting
 Other cut-outs, i.e., cook-tops, extra gromets or holes, etc.
 Disconnect / Reconnect plumbing
 Removal of existing countertops
Projects over 40 Square Feet still qualify for Promotional Pricing! Each square foot over initial
promotional 40 will be regular level 1 pricing at $50/Sq. Ft. Call/email for estimate.
8. Projects with Upgraded Colors (Level 2 through Level 20) are available for Promotional Pricing
Structures!
CALL NOW FOR DETAILS ON OUR $1799 PROMOTION: 1-814-525-4008